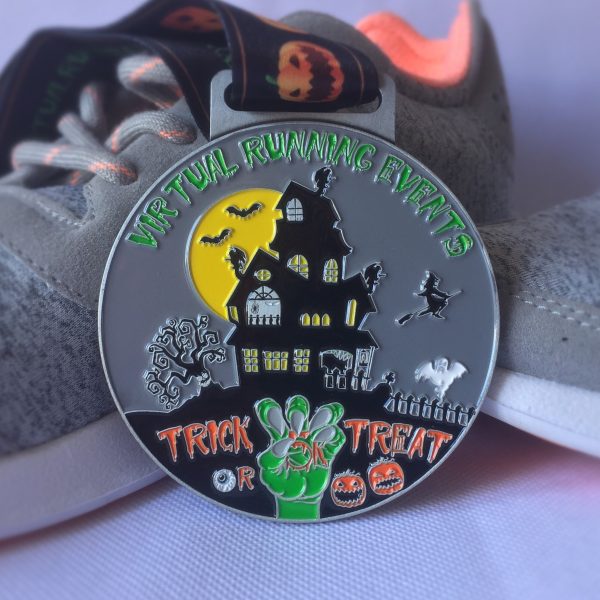 Halloween Trick or Treat 5k
Trick or treat yourself this October with our 5K Halloween style medal – perfect for adults and children!
Spook yourself into action this month and earn our haunting medal – it's bewitching!
Whether you're running from the ghosts or chasing the shadows, enjoy your run and be rewarded with something better than candy.
Adults and children of all ages welcome! The event can be run or walked in one, or in a series of walk/runs throughout October.
Our charitable donation has been made on this event.
*If ordering multiple entries, please specify the other runners names in the comments section so they can be included on their e-bibs*
Event Date – 1st – 31st October 2018
Medal dimensions: 80 x 80 x 3mm
49 in stock
Related Events/Products